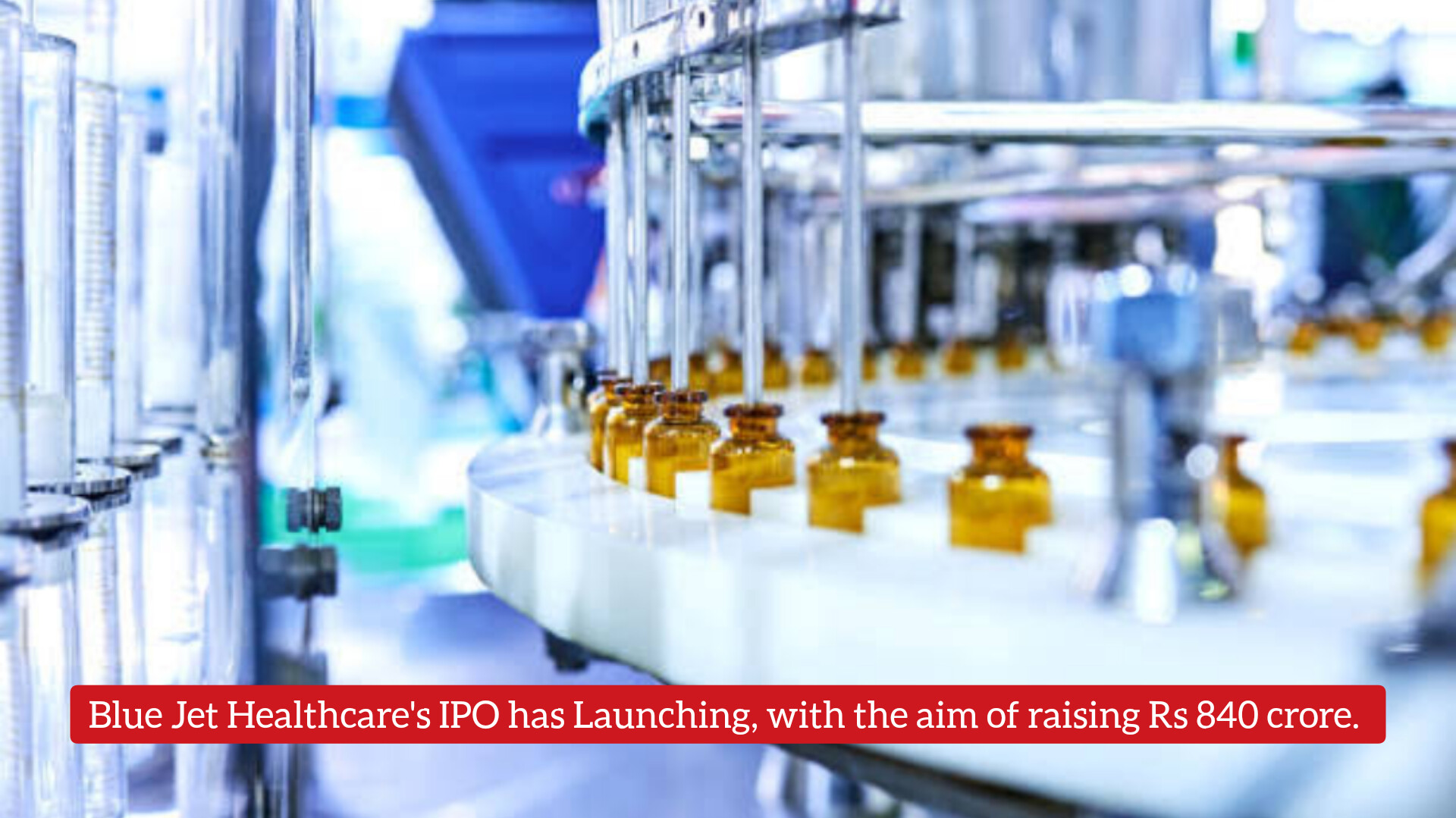 The IPO, which started on Wednesday, offers shares within a price range of Rs 329-346 per share. These shares are presently trading at a premium of Rs 85 in the unlisted market. Interested investors can submit bids for a minimum of 43 shares and in multiples thereafter.
Promoters Akshay Bansarilal Arora and Shiven Akshay Arora are selling up to 2.42 crore shares, each having a face value of Rs 2. The IPO allocation is divided among qualified institutional buyers (50%), retail investors (35%), and non-institutional investors (15%).
Choice and StoxBox analysts are recommending this IPO due to Blue Jet's distinctive Contract Development and Manufacturing Organization (CDMO) business model, which contributes to 75% of its revenue. They also highlight the company's specialized product portfolio, long-term contracts securing 70% of its business, and its strong financial performance. The company has exhibited compound annual growth rates (CAGR) of 20.2% and 8.6%, with trailing twelve-month earnings per share of Rs 10.2.
The allotment process is scheduled to conclude by November 1, with a provisional listing date on the National Stock Exchange (NSE) and Bombay Stock Exchange (BSE) on November 6. The grey market premium (GMP) for Blue Jet Healthcare's IPO is Rs 54, and the estimated listing price is Rs 400.
Kotak Investment Banking, ICICI Securities, and JP Morgan are the lead managers for this IPO, with Link Intime India serving as the registrar.