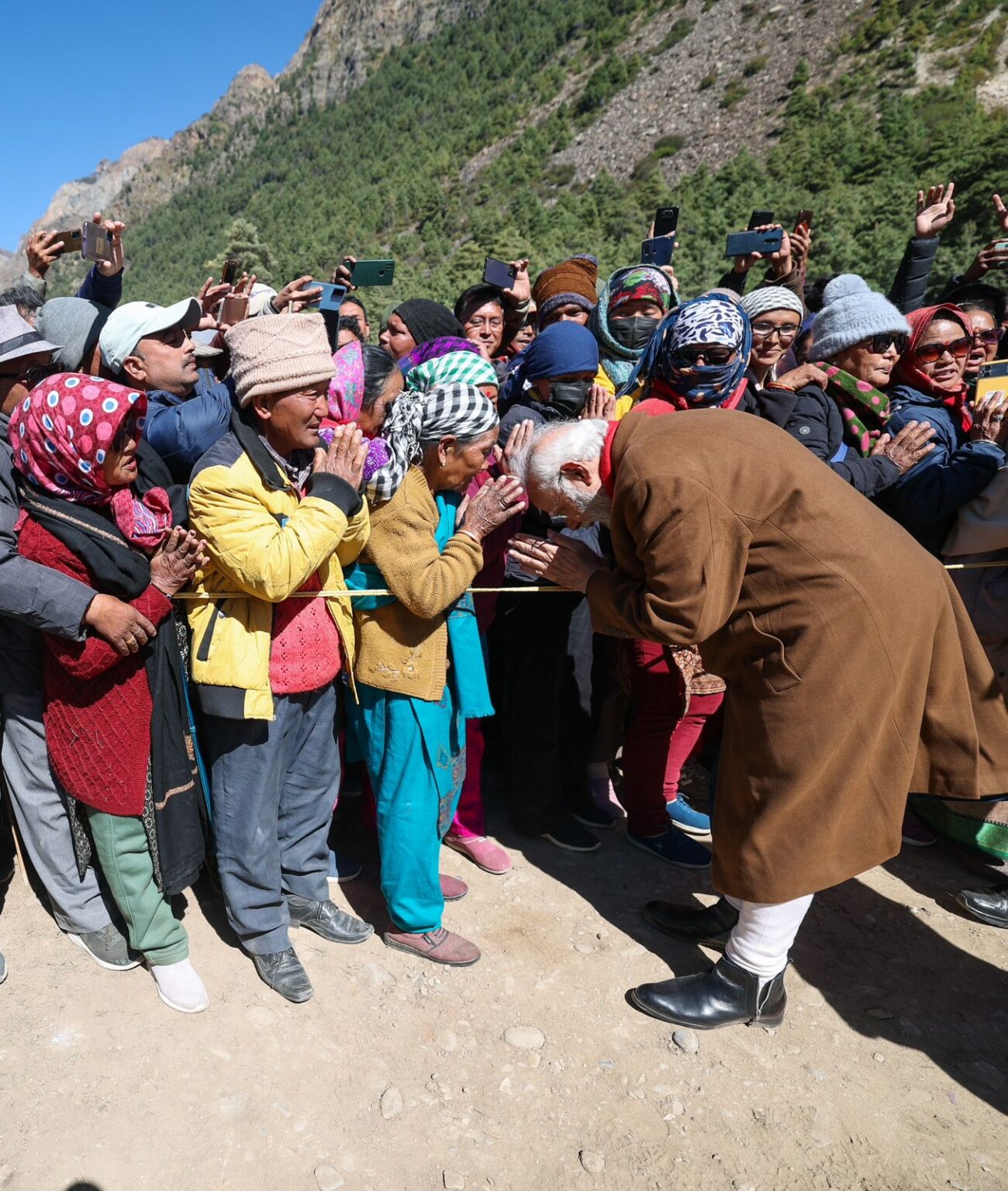 Prime Minister Narendra Modi on Sunday offered prayers to Lord Shiva at Gunji village in Pithoragarh district of Uttar Pradesh. Chief Minister Pushkar Singh Dhami accompanied him from Bareilly. People welcomed the Prime Minister with great enthusiasm in Gunji village. Modi himself wore local traditional attire, participated in puja and other events on the same way. Along with the Chief Minister, all the top officials of the state had also reached Pithoragarh.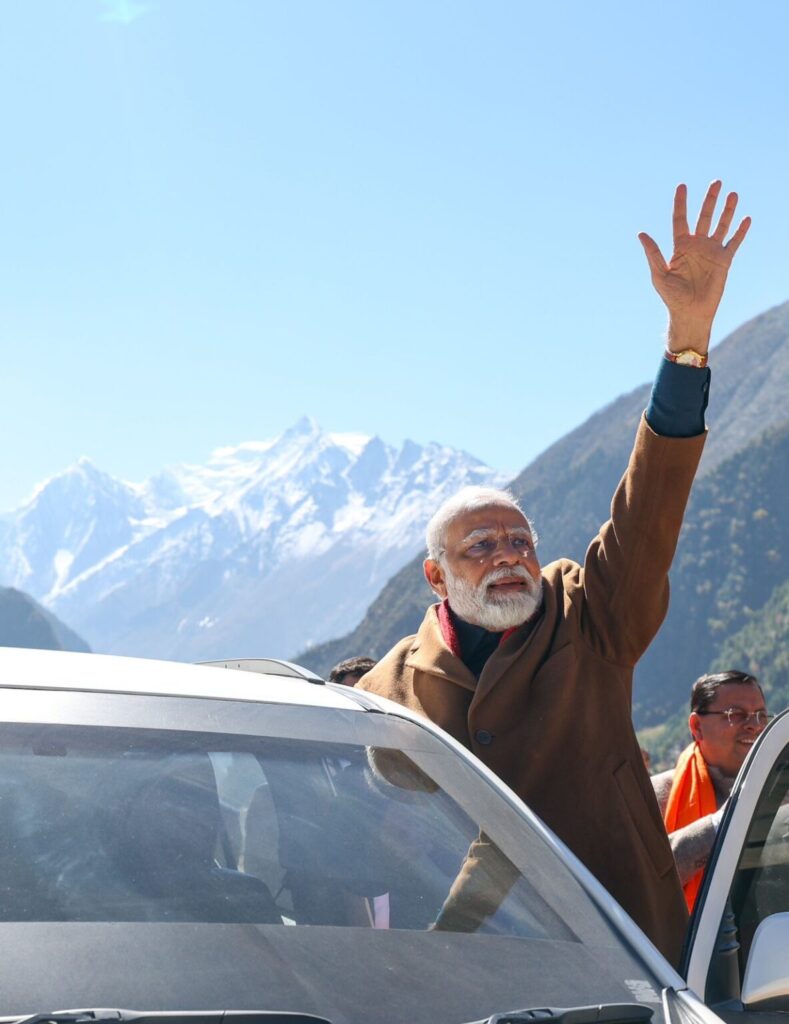 The Prime Minister offered prayers at the Temple and paid a grand visit to the Adi Kailash . He prayed for the happiness, prosperity and happiness of the country. At 8.45 am, he landed at the Geolingkang helipad. From here, after traveling a distance of about 1.5 km with car, reaching the Parvati Sarovar and Shiva Temple located on the top of the Himalayas. He worshiped Shiva and meditated for about 25 minutes.
In the Adi Kailash temple, lama priests of the Ran-community performed the 'Mati Puja' of Shiva-Parvati, famous since ancient times, with all rituals. Modi also visited The Parvati Sarovar. The Prime Minister was overwhelmed by the view of the Adi Kailash and Parvati Sarovar at an altitude of about 14,000 feet above the China-Nepal border.
Modi said all temples are being developed in a circuit to promote religious tourism. The Chief Minister briefed the Prime Minister about Adi Kailash and the surrounding area. The Prime Minister's visit saw great enthusiasm among the army personnel deployed on the China border as well as the villagers of border villages Kuti, Nabi, Rongkang, Gunji, Napalchu, Garvyang, Bundi. After visiting Adi Kailash, the PM left for Gunji. From this land bordering the three countries from this land adjacent to the international borders. He conveyed the message of spirituality and the power of emerging India in the global arena.
The Prime Minister's visit will enhance the possibilities of spiritual tourism in the Adi Kailash region. It is believed about Adi Kailash that this place is the residence of Lord Shiva's family. Its main attraction is Om Parvat. The shape of Om is raised on this mountain. Om Parvat is located at Navidhanga on the Kailash Yatra route. Om Parvat is also known as The Little Kailash of Adi Kailash. CM Pushkar appeared with PM Modi at every step.