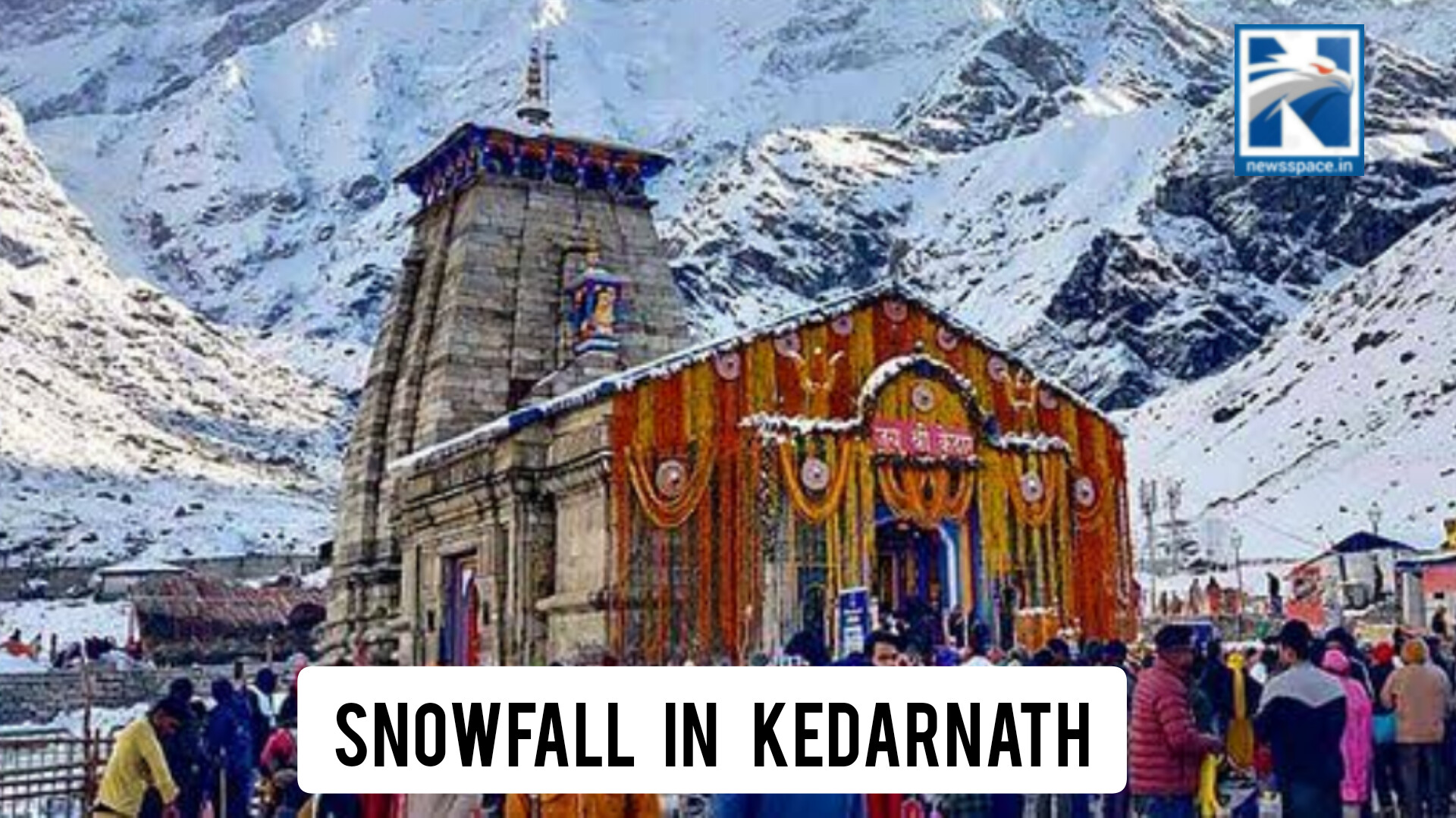 In Uttarakhand, cloudy conditions prevailed in some districts since this morning. Meanwhile, snowfall started after rain in Kedarnath Dham. Despite the increase in cold, there was no decrease in the enthusiasm of the devotees here.
As soon as the weather changed, snowfall started after rain in Kedarnath Dham. Even though the cold increased due to snowfall in Dham, the enthusiasm of devotees here is at its peak. The devotees enjoyed the snowfall a lot. Some districts of the state have been cloudy since this morning. There were drizzles in many places.
On Saturday too, Kedarnath received rain for three hours from noon to afternoon. During this time, there was light snowfall on the upper hills, which has increased the cold in Kedarpuri. The maximum temperature was recorded at 10 degrees Celsius while the minimum was minus 3 degrees Celsius. The weather was clear in Dham since Saturday morning. As the day progressed, the sun also intensified.
At 12.30 pm, the temperature in Dham was 10 degrees. But after this, clouds started to surround the dham and it started raining from one o'clock, which lasted till four and a half o'clock. During this period, there was snowfall in Dudh Ganga, Vasukital and Chorabari Tal area. Due to which the cold has increased in Kedarpuri. Yogendra Singh, CEO of Shri Badrinath-Kedarnath Temple Committee, who was present in the dham, said that the temperature reached 2 degrees at 6 pm and 1 degree at 7.15 pm.