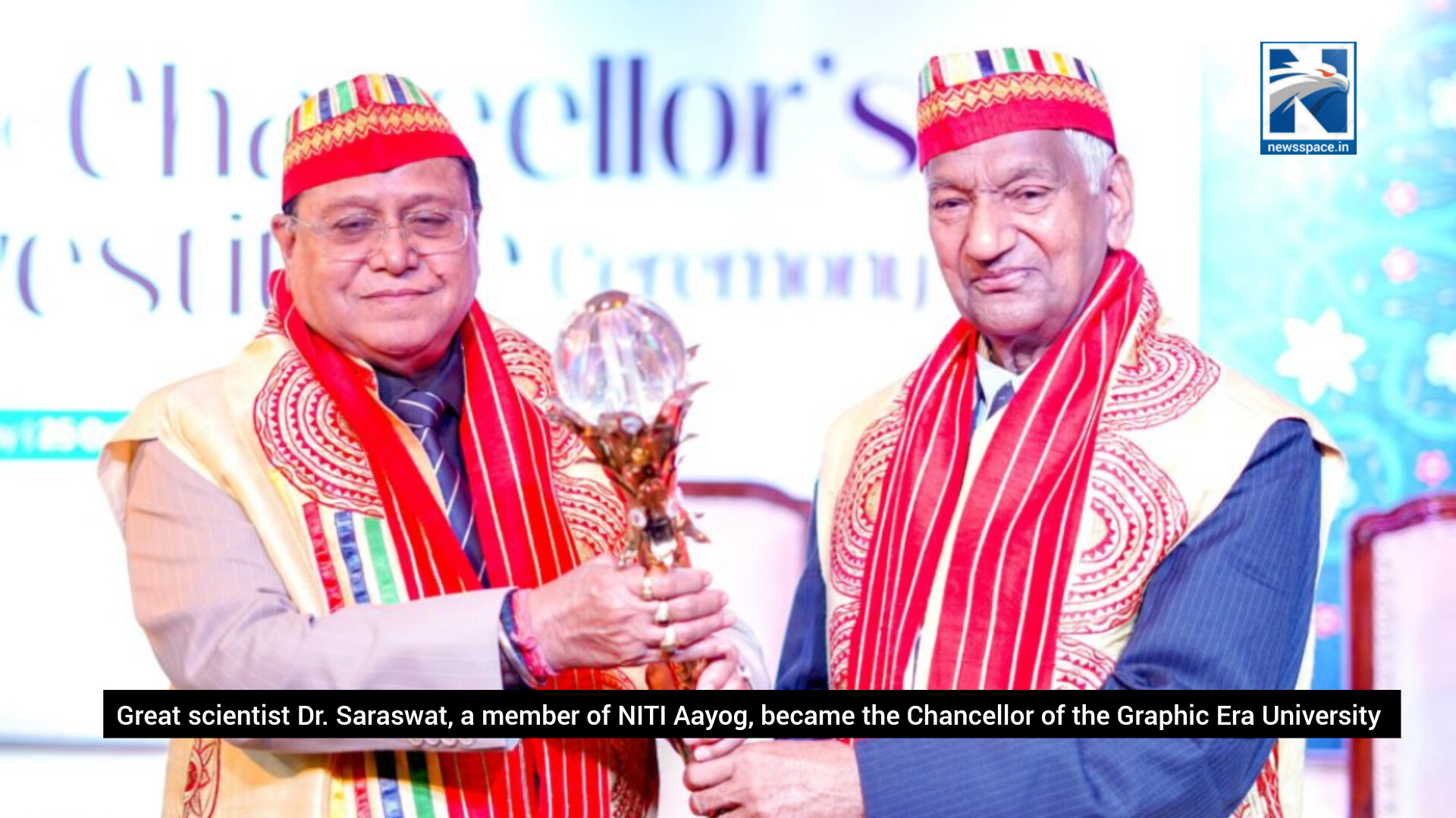 Renowned scientist and NITI Aayog member Dr. Vijay Kumar Saraswat took over the chair of Chancellor of Graphic Era Deemed University today. He assumed his responsibility in the grand Chancellor Alankar ceremony. While being a member of the NITI Aayog, he is sitting on the top chair of the Graphic Era, which is one of the top universities of the country, is an achievement of the university as well as Uttarakhand. Dr. Kamal Ghanshala, Chairman, Graphic Era Group of Institutions said that with the addition of a great personality like Dr. Saraswat, the university will touch new heights and will awaken new hopes of success.
Dr. Saraswat has previously served as DG of the country's very important scientific institution – Defense Research and Development Organization (DRDO) and Chief Scientific Advisor in the Ministry of Defense. Registrar DK Joshi was leading the university with a dignified angle. Dr. SK Khanduja, Chancellor of Graphic Era Deemed University, Dr. Narpinder Singh and Dr. Sanjay Jasola, Vice Chancellor of both the Graphic Era Universities, Prof. Vice Chancellor Dr. Rakesh Sharma and other officials also joined this unprecedented procession.
Speaking to the management and faculty members, Dr. Saraswat stressed on promoting academic excellence, innovation to take the university to new heights. He said that a distinct identity can be created in the world by increasing research initiatives and multi-disciplinary cooperation. The new Chancellor called for partnering with the world's leading institutions, establishing new dimensions in global outreach and research to make the university world-class. Committed to the quality of education, research in new areas and connecting with new technologies.
He expressed confidence that the leadership of the graphic era, through its inspiration and empowerment, will take the University to new heights of success and achievements. Earlier, The Chancellor of Graphic Era Deemed University Prof. Khanduja handed over the sangol to Dr. Saraswat. Dr. Kamal Ghanshala, Chairman, Graphic Era Group of Institutions in his congratulatory message to Dr. Saraswat said that his taking over the important responsibility is a very exciting and hopeful achievement of the university.
Dr. Saraswat is associated with the University with an impressive track record of leadership, a wealth of experiences and a deep commitment to the values most widely adopted in the graphic era.