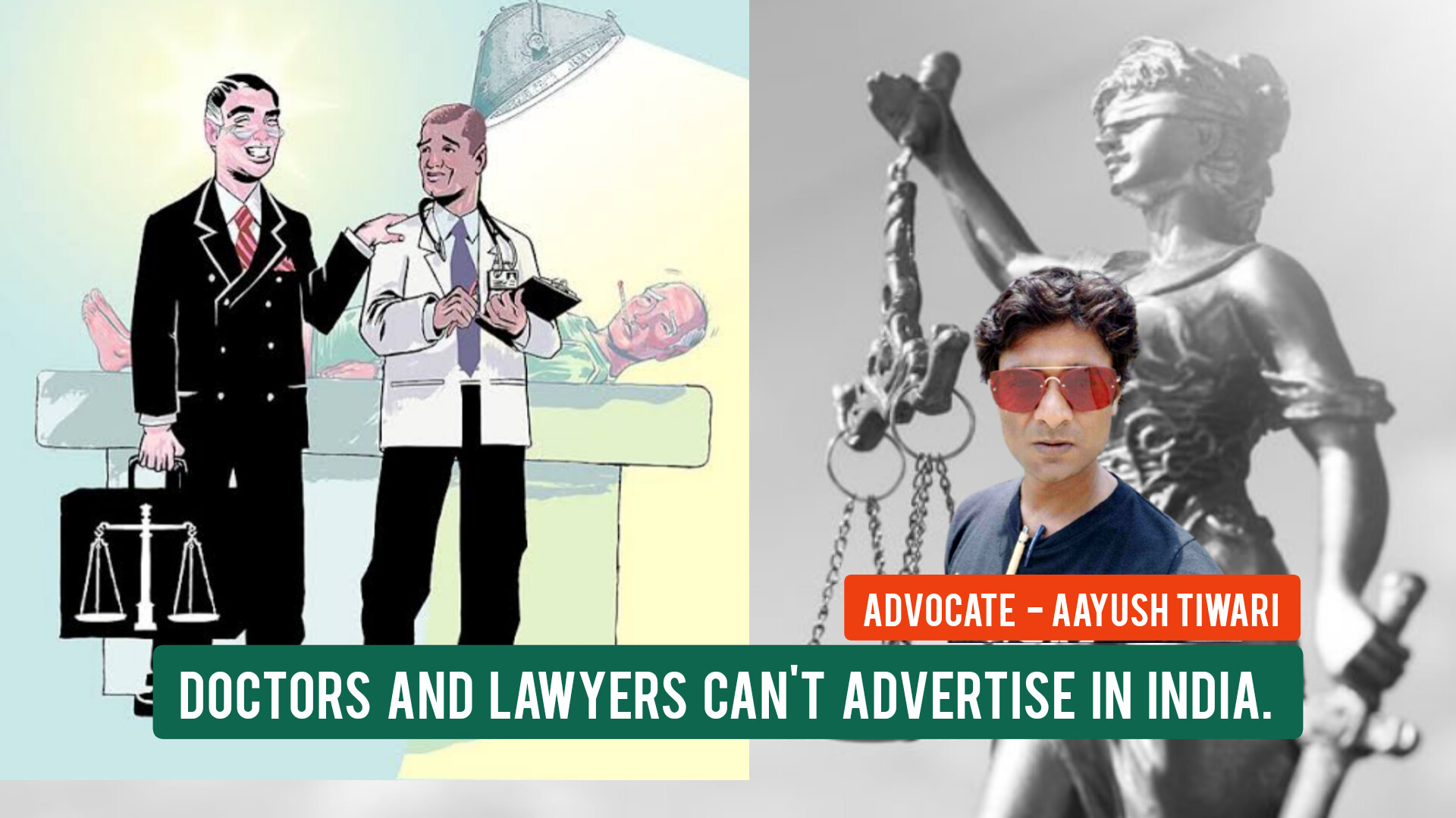 The Surrogate Advertisements coverage part 2
Do you know doctors and lawyers cannot advertise in India . Both legal and medical services are considered so noble by their very virtue that giving them a "market touch' by advertisements is considered to be unethical in many countries including India. Lawyers are to herald the supreme virtue – 'Justice' while medics are the life saviours . Therefore both of these communities are are expected to be so pious that getting associated with the mundane market tends to corrupt the generic outlook.
"Ah, my lawyer is does not have any knowledge, Alas my doctor is so rude". Well what can be done about this but speaking in general these noble professions command a godly status in society.
Oh yes, it's all theory so let the legal canon fire now . As far as the advocates are concerned "Rule 36 of the Bar Council of India Rules states that Indian Law firms and lawyers are not allowed to advertise their practice in the market, both offline or online. Rule 36 of Bar Council of India Rules states that an advocate in India cannot solicit work or advertise, either directly or indirectly by circulars, advertisements, personal communications or interviews, or by furnishing or inspiring newspaper comments or producing photographs to be published in connection with their cases". – (courtesy MyAdvo, citation
https://www.myadvo.in/blog/advertising-by-advocates-in-india
Similarly in the case of doctors – "According to Drugs and Magic Remedies Act, 1954, advertisements by doctors are prohibited in any medium. Any form of promises or advertisements of 'guaranteed treatment' cannot be made by the doctors, according to the Code of Ethics laid down by Medical Council of India. "No doctor can make high claims about any procedure". (Courtesy Linkedin.
There are a dozen of such legal provisions that echo on the same lines and in order to keep it short and compact we have shared the theme.
Now comes the game of surrogate advertisements generally related with the lawyers and practicing advocates.
You must have noticed several posters , specially in festive seasons with an advocate wishing you the auspicious festival, with hands folded, a big smiling 'suited booted 'photo on the poster and their contact details given at the footer. So buddy, this is the surrogate advertising, used to evade the above mentioned legal provisions. It is just like uttering "soda" after advertisement of a whisky brand or saying 'ilachi' after advertising a tobacco product. This is a cunning legal maneuver.
So how far is it justifiable we citizens have to decide. Being socially responsible citizens our PILs and such reformative actions in this context may prompt the Supreme Court under article 141 of the Constitution to pass verdicts against such practices or may encourage the legislatures to lay such unfair trade practices in the table to be legislated upon. Never forget our powers as citizens living in a democratic nation and thus we say bye -bye, good night for now with Lincoln's classical definition in this regards "Democracy is the government -By the people, for the people, of the people".