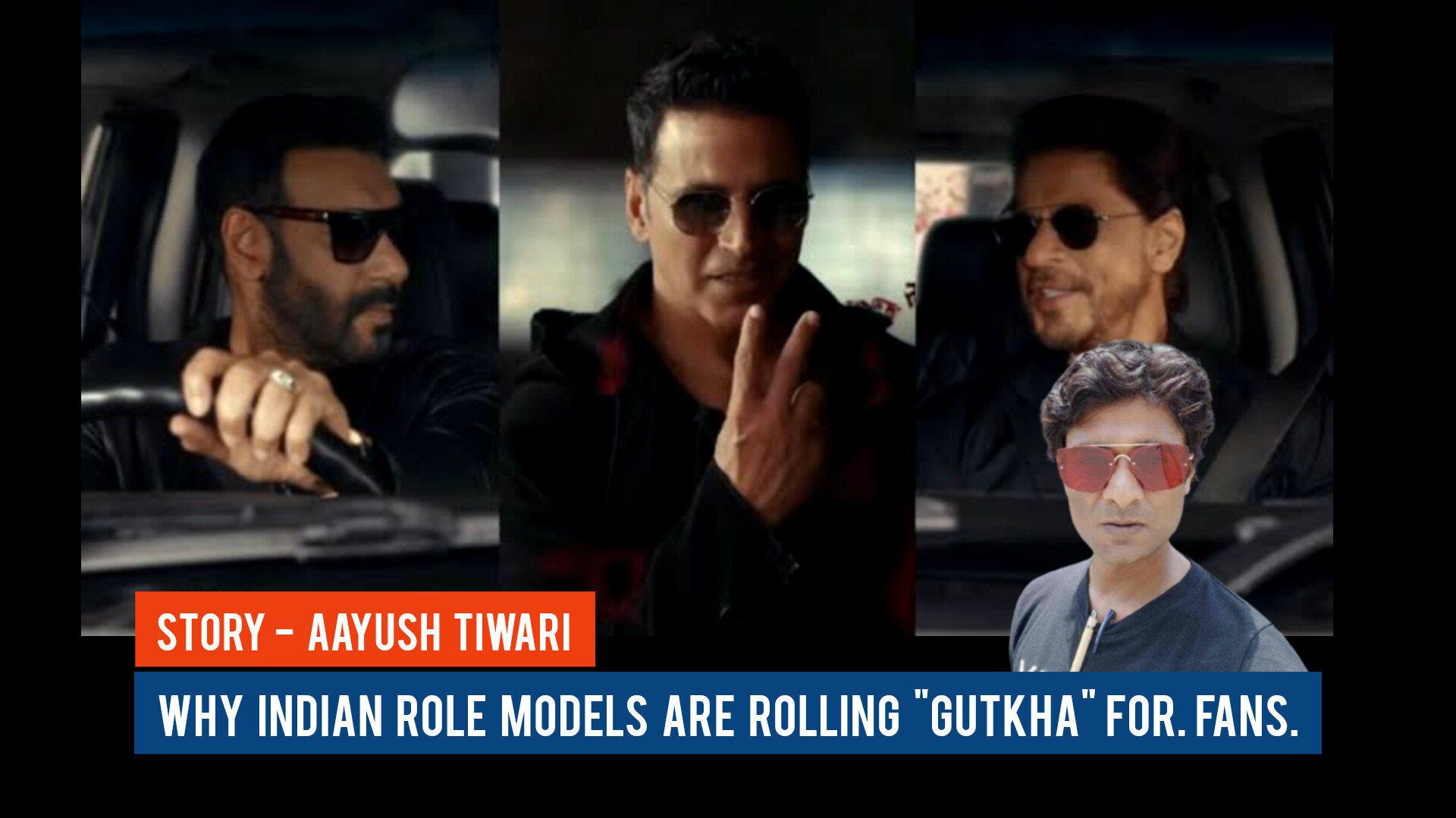 Powerful syndicates still control the film industry, isn't it? Well, we are not stuck with some old 'Monica Bedi and Abu Salem' matter, rather today we probe the reason why even your role models are determined to role cancer for you? What could be the reason that even the agents of wellness like Akshay Kumar are also involved in the surrogate advertising for the tobacco tycoons .
Strong cartels and their monopoly over the film industry can't be denied with so many murder mysteries related to Bollywood still unanswered. (To remind you it's important not to forget that Jia Khan and Disha Saliyan 'murder or death' question is still sub-judice . Sushant Singh Rajput's fans and family are still demanding justice pointing towards circumstantial evidences that clearly indicate something fishy).
Akshay Kumar has recently issued an apology for featuring for a pan masala advertisement . It reflects from Akshay Kumar's profile that he is adamant on values as far as health related promotions are concerned. Such apology was very much expected. If some cartel is forcing legends like Akshay Kumar and Kapil Dev to do so, then the question is of law enforcement. On the other hand if this is a product of free will then it is something to be worried even more.
De-jure the concept of surrogate advertisements help such promotions if challenged in the court of law. For example uttering 'soda' behind a whisky advertisement can evade the legal issue and such process is called surrogate advertising. Nevertheless, with all the legal maneuvers on one side our question is directly concerned with the moral values , ethics and the message that gets conveyed with such practices. We understand Ajay Devgan and SRK's old love affair with the whisky brand's but as far as the public image of Amitabh Bachchan and Akshay Kumar is concerned this was certainly out of imagination. This can't be expected anywhere else in the world with stars holding such a responsible reputation in public. Can Bon Jovi or Tom Hanks be seen advocating for something that is directly associated with cancer?
We emphasise more as this is not confined to cebrities but is a question of the role models that shape the ideology of new generation. You can't simply shrug them off saying "what else can be expected" from so called celebrities when synonyms of ethics are seen with a left to right banana smile selling crushed areca nuts.
If such practices are promoted by some struggling actor then it could have been still a slight defence. But what to say when some superstar cum influencer like Ranbir Singh pops up suddenly holding the steel cane of the crushed betel. When people whom you consider as gods stoop down so low then it is always a direct smash to the common consciousness of the society. Our blindfolded fan-hood fancy should not supersede rationality. Nevertheless, it is an old Indian problem and may God save the nation whose idols conspire to sell the mouth 'tumor' to their fans for a few bucks.