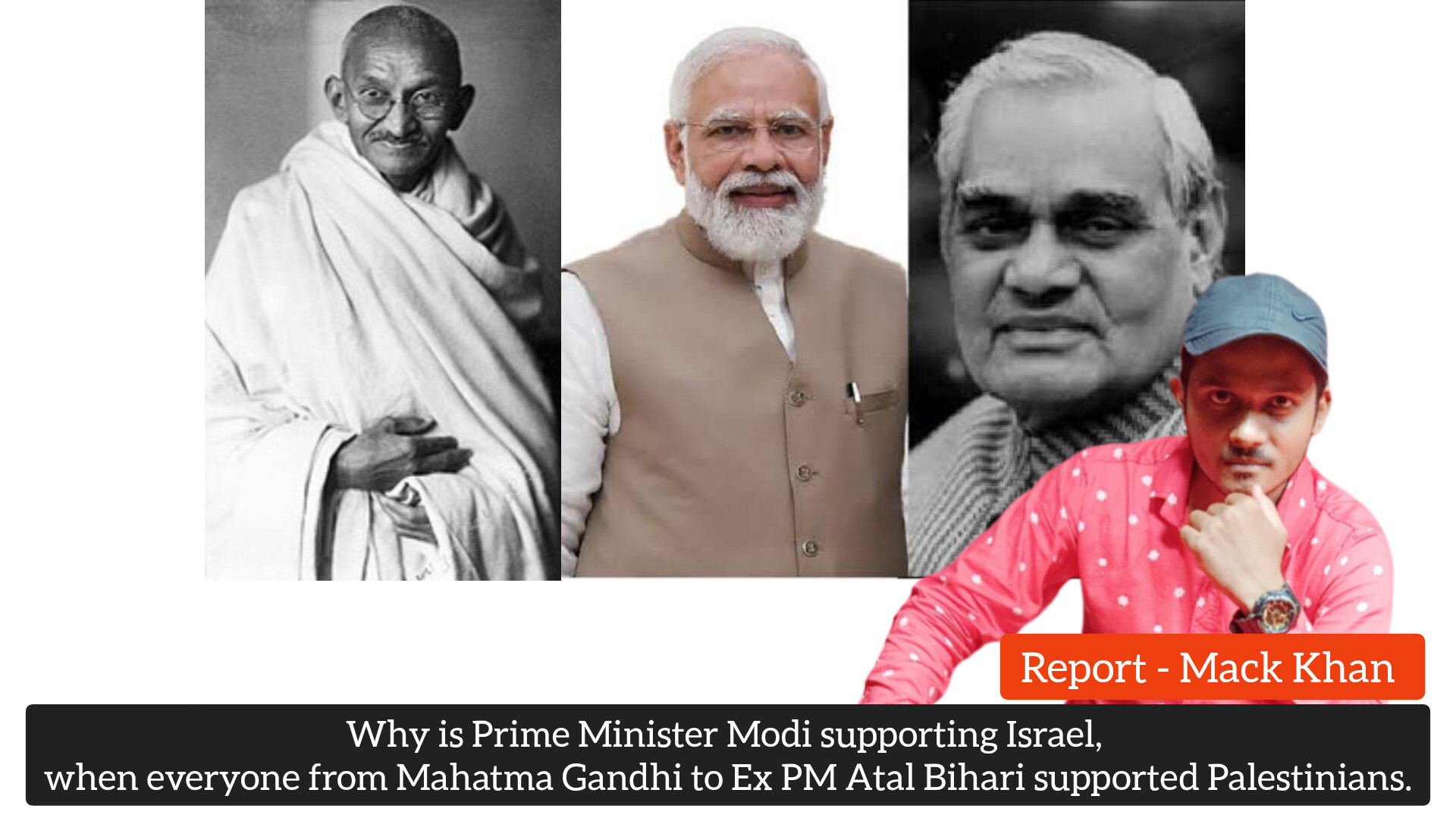 Mack Khan –
The issue of Palestine is an international issue whose reality is hardly hidden from anyone. Every country in the world knows very well that Israel is an illegal and aggressive regime. Today, the way he is throwing that bomb on the Palestinians is the real face of terrorism. Because he is now working on a plan to completely drive out of Palestine whose land he has illegally occupied.
India has always been a support country for Palestine since its independence. Whichever government has been in India, it has openly supported Palestine. The Father of the Nation, Mahatma Gandhi himself, has always regarded Israel as an invading regime and Palestine as a country. After Mahatma Gandhi returned from a tour of the frontier region in 1938, he wrote in his first editorial about Jews under the title 'Untouchables of Christianity', "All my sympathies are with the Jews. I have known him closely since his days in South Africa. I have been friends with some of them all my life and it is through them that I have come to know about the atrocities committed against them. These people have been made untouchables of Christianity. If comparisons are to be made, I would say that Jews have been treated the way Christians have treated The Hindus have treated untouchables. "In addition to personal friendships, my sympathy with Jews has broad grounds." But the deep friendship with him cannot stop me from seeing justice. Therefore, the demand of the Jews for 'their own national home' does not suit me. For this, the basis of the Bible is being found and on the basis of that, the talk of returning to the Palestinian territory is being raised. But why can't Jews consider the place where they were born and earn their livelihood as their home, just as all people in the world do?"
But ever since Narendra Modi took over the reins of the Indian government in 2014, this government has been continuously ignoring the Palestinians.
India's mainstream media has also started praising Israel. The Indian media does not see Israel demolishing Palestinian homes every day, massacring innocent children, killing women and bombing ordinary people. At the same time, when these oppressed Palestinians respond to Israeli terrorism, Narendra Modi comes out openly in support of Israel. Should India support Israel? According to Internet research The country that wants to sacrifice the rare cow calf in the foundation of the Third Temple and can do anything for its dominance.