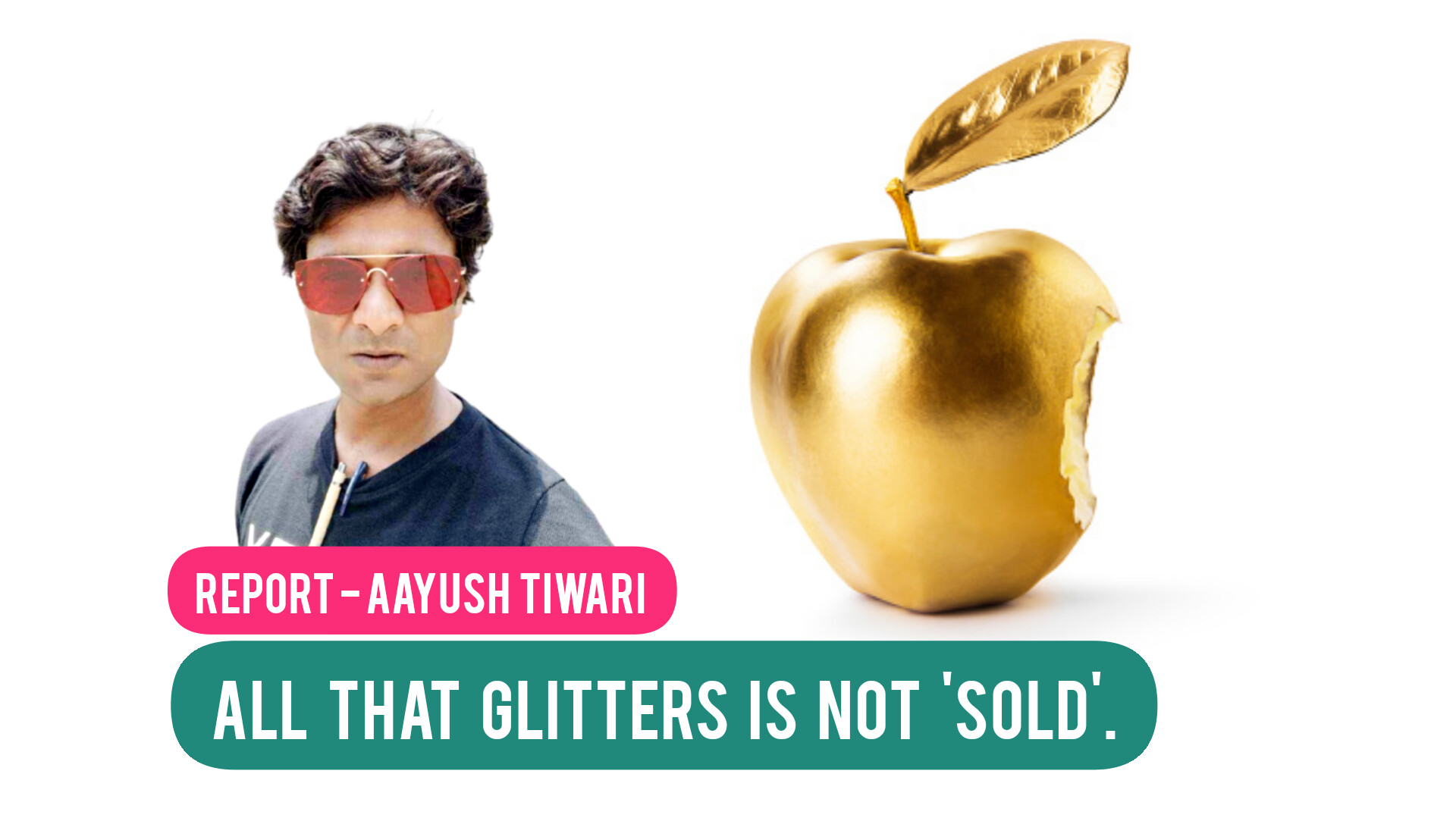 All that glitters is not gold. But you see these days, whether gold or not , whether it glitters or not, everything is on a bumper sale. Yoga is being sold, love is being sold, meditation is being sold. Oh, I don't want to give that old man's lecture but daughters are being sold, little girls are being sold. Heart that loves, forget love, even human hearts are being sold.
Knowledge and research, and here comes the coaching industry, sold! Love and devotion and here comes 'the baba industry' , order placed. Football and basketball and here comes online Ludo, shewn ! Online consecrated Rudraskhs are being sold offline Snakes are being sold.
Let the market do it's business, but some of us still can't say 'none of my business '. Injustice anywhere is a threat to justice everywhere, so 'mind your business ' won't do.
Let's talk about the castle made on higher grounds that the market cant knock down. Wisdom can't be sold, oh that Birbal cant be sold.
Whatever doesn't seem so glamorous at the circumference but has depth of the Marina Trench is yet unfazed. Why would market like to look at a saint reduced to Skelton in forests. But but but those saints from that altitude of consciousness have said and written some 'stuff' that is yet not on Amazon and Alibaba. Some distance from the global market, there in your smartphone, buzzing in your pocket , yes some distance from it buddy.
We must search for that and cultivate some silence or more precisely atleast a one hour vairagya from everyone, everything. Immersion into the self, being with the inner being is the last resort. Like osho gave the concept of 'Zorba the Buddha' such notions need to be understood. Taking refuge to your guitar, some verses of Kabir in your silent room . Table lamp, it's light therapy , Candlelight and some sound therapy of muma's lullaby , you need , I need.
Else within a decade the AI will be selling us on the streets. The way slaves were sold in those good old days. Don't forget Johny , The history repeats.