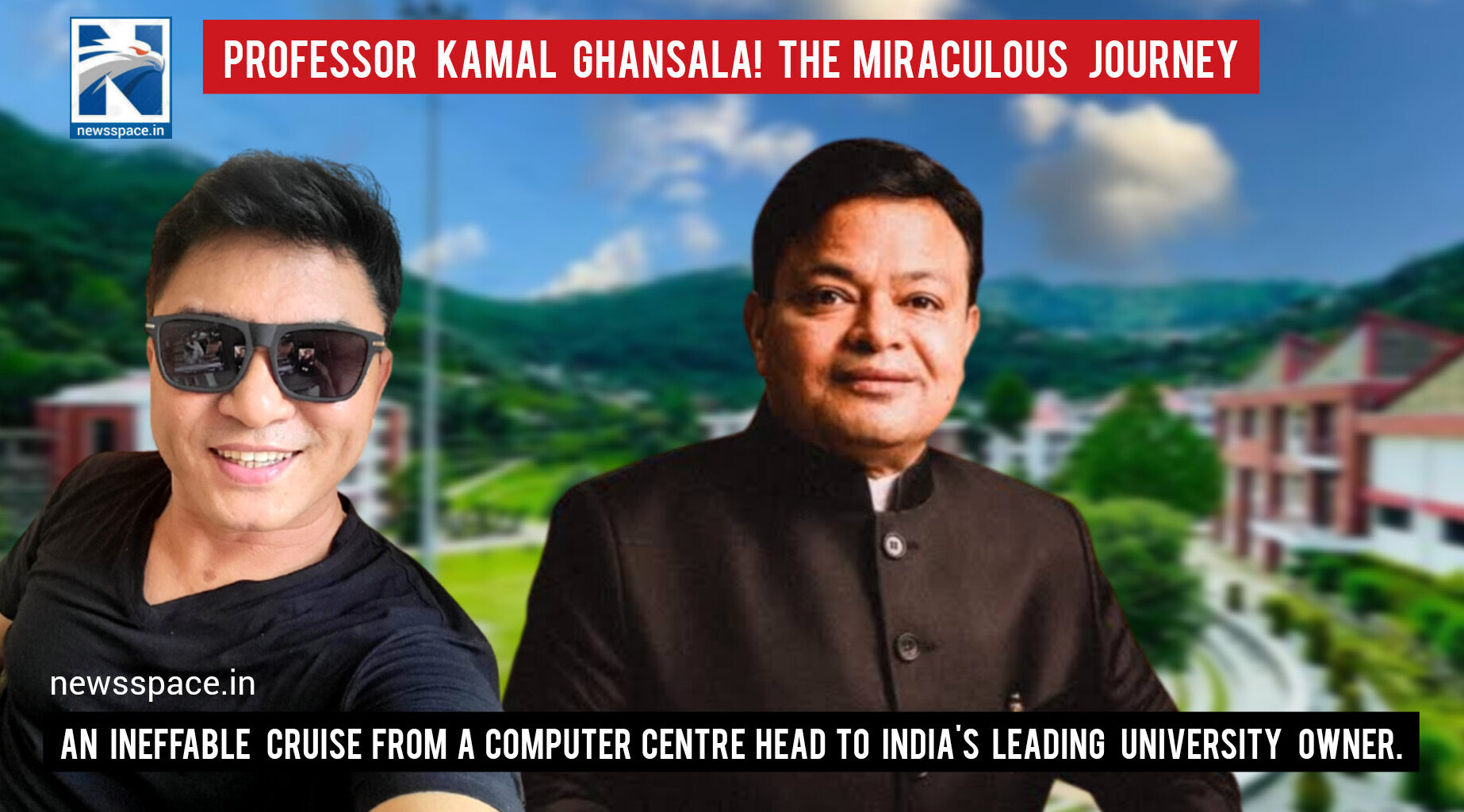 The relationship between senior journalist Chetan Gurung and Professor Kamal Ghansala is so old and really on this present occasion their bond proves that indeed this 'old is gold'.
The pinnacle of success that Professor Kamal Ghansala has touched in such a time frame is an inspiring saga for all of us.
For the new generation, what is the meaning of present day relationships ? Give and take. Isn't it? Learn and move ahead type phrases define today's bonds. In this present time of crisis if a person has managed to make a few bucks then such a person is never expected to look back on his grounds as the way society is turning more and more utilitarian with each passing day such examples are getting more and more rare. At the same time, fortunately there are also role models like Professor Kamal Ghansala , who are seen sprinkling life on his colleagues and loved ones. This is something that displays a commendable sense of belonging and the profound value system of the person on whom everyone looks up at.
Professor Kamal Ghansala doesn't think twice before lending a helping hand, pro bono even to the journalists that represent organizations yet unheard and unknown to the masses. In the typical yet unique gener of Senior journalist Chetan Gurung buckle up your seat belts as we roll through this real life story unfolding from his pen of fire.
When people were dying during Covid, Prof. Kamal did not spend a moment for his vested interests . He was engrossed looking after their dependents and the children of the martyred soldiers , right from school to college.
Be it hockey player Vandana Katariya or badminton player Lakshya Sen, both of them gave Rs 10 lakh each to the government to boost their enthusiasm.He is also remembered for helping and encouraging artists and litterateurs and poets.
At university functions, he himself can be seen singing old-fashioned super hit songs in melodious tones on the mic. I have no hesitation in believing that reaching the height where Prof. Kamal is today is a dream that does not let a person sleep.
I can say that at one time he was not even one-hundredth of the present position. Apart from a few, his respect and respect is due to the chair and his luxury. Prof. Kamal is very different from him. Why would I hesitate to claim this? He not only knows how to maintain relationships but there is no answer to his memory. I know very well. Nevertheless, Prof. Kamal sometimes never hesitates to call himself.
After asking about his well-being and reading something good, he also shows a lot of nobility to praise through WhatsApp messages or by phone. Senior journalist Chetan Gurung further writes that you must also know about Prof. Kamal, another great example of enhancing relationships. During Covid-19, he once got a call around 10 pm. Some simple things happened. Then he himself said that add graphic era in your portal chetangurung It is very good to send the portal. Whatever the bill. People try so hard to meet him and get the ad, but this was his different way of helping me.
I would like to know how many big and influential people do this, even if you have helped them a lot in their weak days. They have been knocking on your door in the morning and evening, calling you on the phone and asking for help. You have always helped them. Without thinking that tomorrow they will become big names.
My conclusion, based on personal experience, is that it is not difficult or impossible to become a big name- influential and powerful. It's not in everyone's hands. He is performing the duty of being the son of Uttarakhand in the best possible way… Whoever wants to prove himself to be the lal of Devbhoomi, there is no bigger role model than Prof Kamal. Amen!!!!