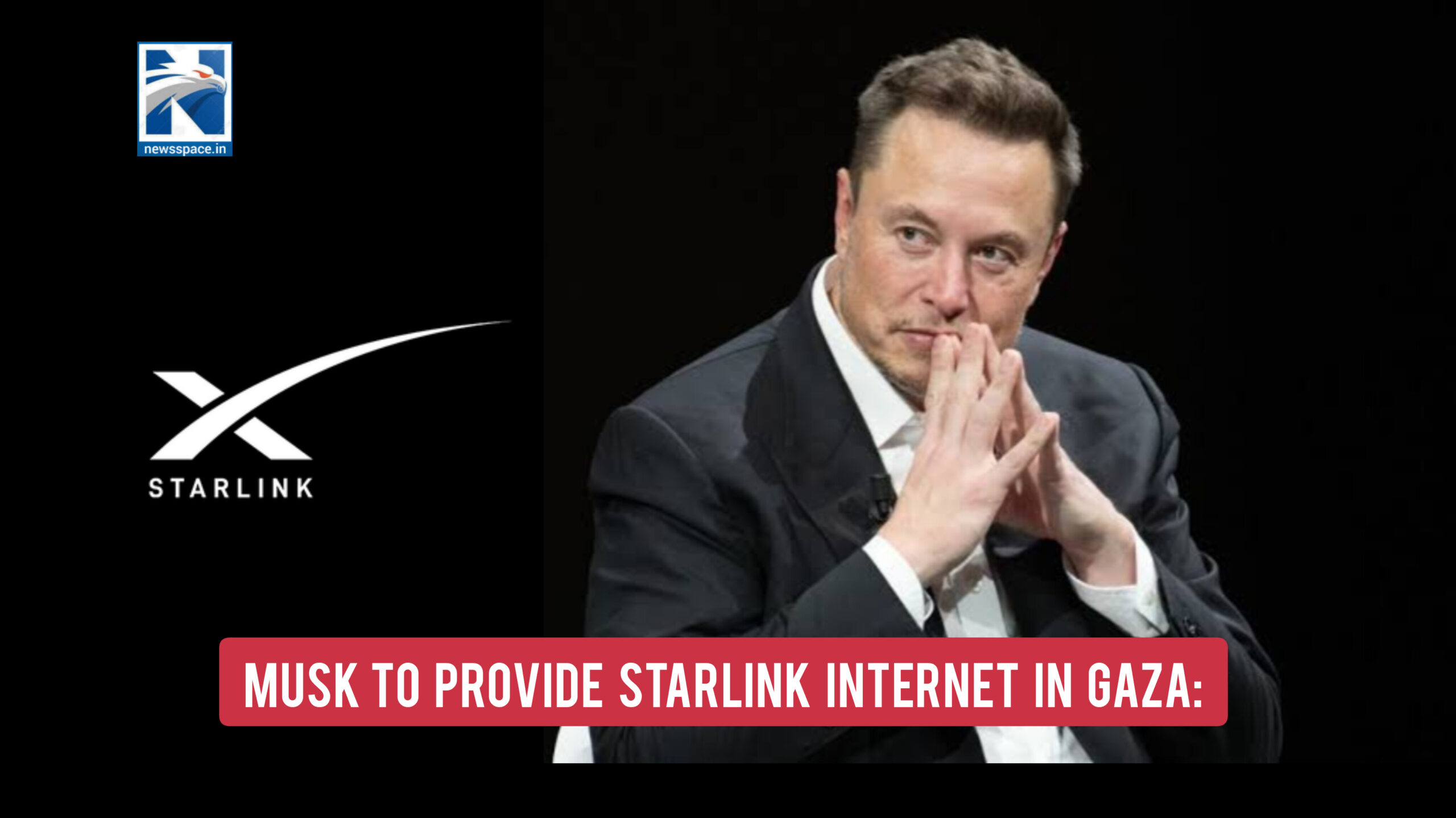 Israel's Communications Minister Shlomo Karhi has opposed Elon Musk's announcement to provide Starlink internet connectivity to international aid organizations in Gaza. "Israel will use all its means to stop it," Shlomo Karhi said. Hamas will use it for terrorist activities.
Elon Musk announced the internet to Gaza, responding to a post by US Representative Alexandria Ocasio-Cortez in which he wrote, "The closure of communications for a population of 2.2 million is unexpected." Journalists, medical professionals, human workers and innocents are in danger.
'Internet shutdown in Gaza due to Israeli attack
The war between Israel and Hamas has been going on since October 7. In such a situation, on Friday night, Israel attacked 150 bases of Hamas. Due to this, communication was broken in the Gaza area and the internet was closed. About 23 million people have been cut off from the world.
However, on Sunday, the Palestine Telecommunications Company claimed that mobile and internet services are now being gradually restored in Gaza. The company said its technical teams are "working to restore damaged internal networks under challenging conditions."
"Internet was also given to Ukraine.
In Ukraine, Elon Musk started the service of Starlink a few days after the Russian invasion. Musk sent 20,000 dish receivers and sets of routers to Ukraine. Ukraine's Deputy Prime Minister Mikhailo Fodorov had said – Starlink helped a lot in resuming many essential services.
Starlink's job is to connect remote areas to fast internet through satellite. In this, the company provides a kit in which router, power supply, cable and mounting tripod are provided. The dish is placed under the open sky for high-speed internet. Starlink's app is present on iOS and Android, which monitors from setup.