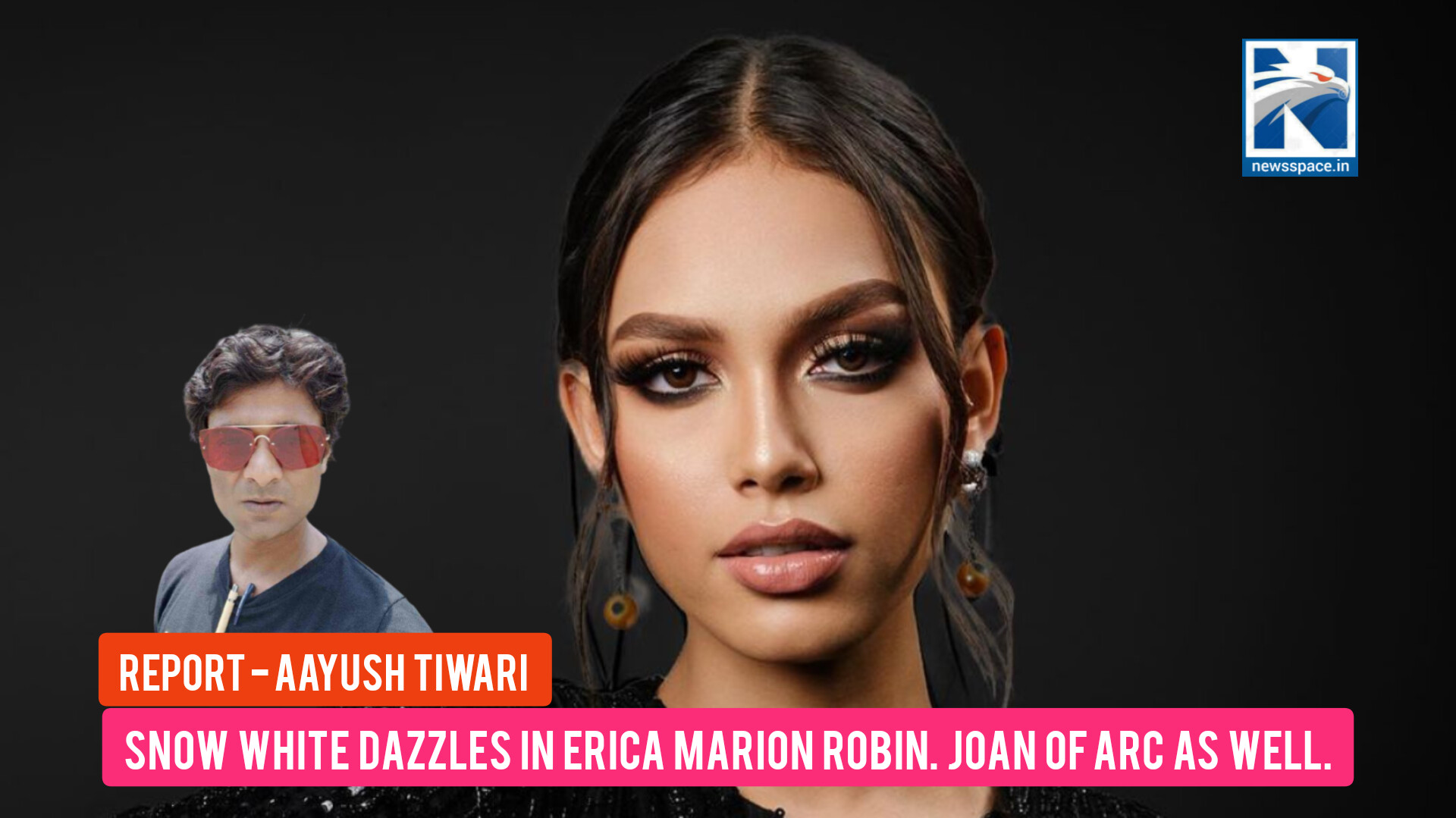 Aayush Tiwari –
This Miss Universe contestant seems universal. Erica Robin from Pakistan, for the first time in history represents the nation for Miss Universe. BUT YES YES YES. What about those eyes that peep into the size of the skirt as Sania Mirza smashes the tennis ball. What about the bullet shell that pierced Malala Yusufjai as she talked about formal girl education .
Miss Erica faces them too as they are so angry. The Cinderella in one of her rare interviews said " I want to represent my country". They roared like a wounded lion to this and you will see them barking like hounds on news channels about patriarchy, women empowerment.
The perverts and mysogynist when groan on country's economy and their global begger-hood, must look at them as one Erica stands tall to win gold medals for the nation something itch in their sac.
Well travelling is her hobby and silence is her beauty. She carries an air of mystery and all that huz and buz keeps her indifferent.Variety and variability are USP.
THE 24 year beauty with brain is a Christian by birth, got birth in Karachi, Pakistan, pursued MBA from Chandigarh, India and had explored countries like UAE, Turkey and Maldives. She is a delicate fairy reflecting the feminine beauty and also a fighter like Joan Of Arch . She fights alone. The same is the fire pyre on which Joan of Arc stood with a grin, the same is the fire for truth. And equally fascinating is her patriotism.
Truth is beautiful, truth is eternal and that is the 'satyam shivam sundaram'. An
The feminine beauty, Vishwamitra's years of tapasya vanished in a blink seeing Menka. Bhasmasur was reduced to ashes as Mohini danced. "I just had a bout with a hungry lion , but why I feel like putting my head on your breasts and weep said the Emperor to Urvashi"(Urvashi, by Dinkar). Oh what a mystery is womanhood , what mystery is that beauty may men understand and respect some good day.
So, concluding. Once a teacher asked Johny tell in one word "Miss Calra is standing down". Johnny said "Miss-Understanding". Intelligence and beauty have their own hangover that the world misunderstands. We hope Erica Robin lives for her fight and creates history for her lovers of trutb.