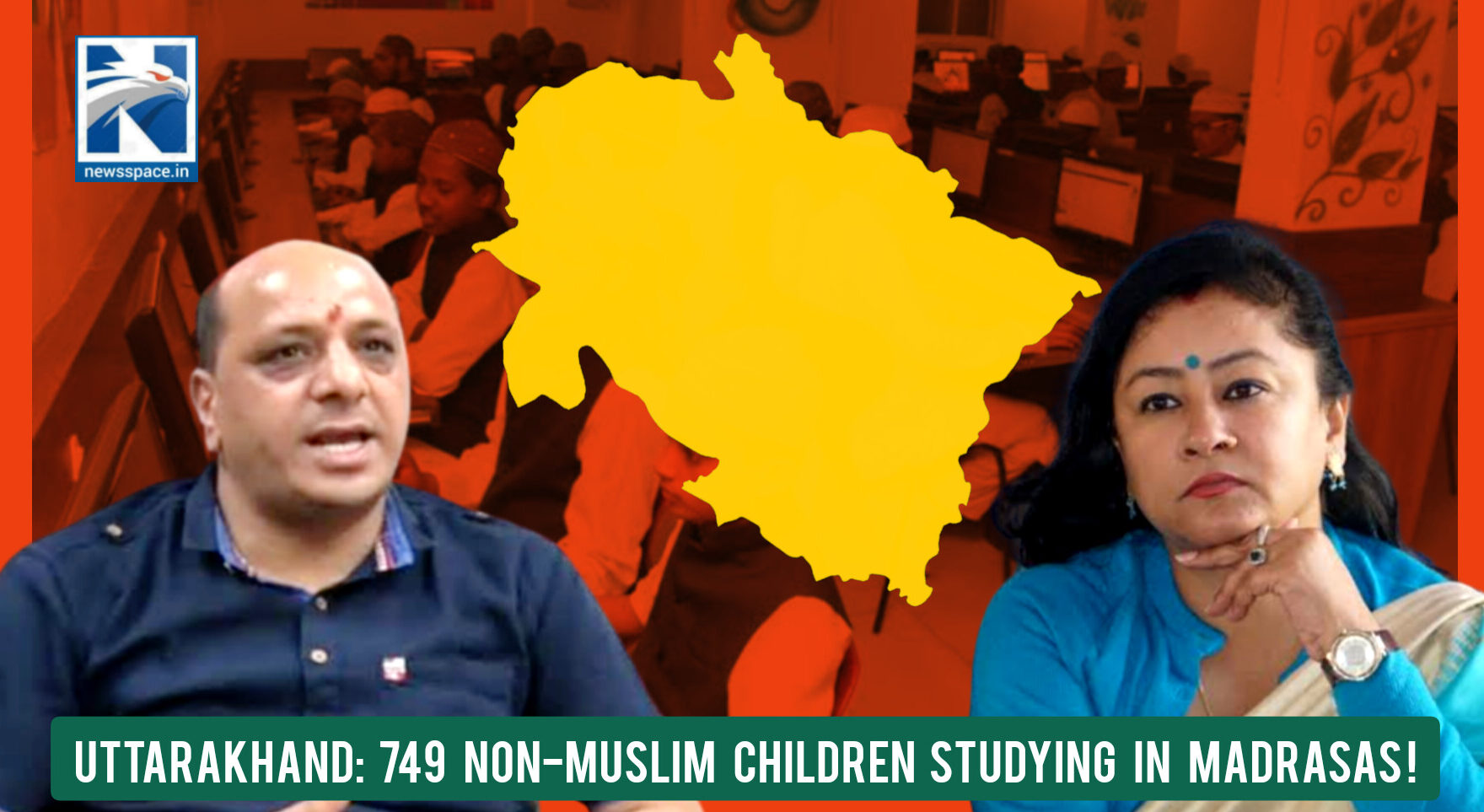 Dehradun – The news, which went viral late Sunday night, has created a political stir, according to newsdebate.in, The Uttarakhand Madrasa Education Council has sent a report in this regard to the National Commission for Protection of Child Rights. The report said that children are being taught in madrasas according to the NCERT curriculum. In this case, the Congress has targeted the BJP and said that Uttarakhand is the new Hindutva model of BJP.
Congress chief spokesperson Garima Mehra Dasauni said if non-Muslim families in Uttarakhand have to send their children to madrasas instead of government schools, it is definitely a big question mark on the Uttarakhand government and its education system.
Of course, the question that should be asked to Uttarakhand Education Minister Dhan Singh Rawat is that today if 749 Hindu children are studying in 30 madrasas in the state, and the total number of students is 7399, then it means that ten percent of the students are non-Muslims. These children are from poor families, but the question is whether the Right to Education Act is not being followed properly in Uttarakhand? If so, these children would have got admission in some school or the other.
"Though Uttarakhand Principal Secretary Minority Welfare L Fenai has been summoned by the National Commission for Protection of Child Rights (NCPCR) on November 9 at 4 pm, shouldn't the education minister be summoned?
Dasauni said that there is a big difference between the BJP's claim and the ground reality. The state which has been ruled by the BJP since 2017 i.e. for the last seven years and there is a lot of talk of Hindutva.
Government alert, matter brought to CM's notice: Chauhan
BJP's state media in-charge Manveer Singh Chauhan said the matter of non-Hindu children studying in Islamic schools has come to the notice of the chief minister. The government is aware of this. The circumstances under which these children took admission in these schools is a matter of investigation. However, the government is aware of this. Many fraudulently running madrasas have also been closed. Many are under investigation. Efforts will be made to get these children admitted in government schools.
Give one hand Quran and laptop to Muslim children in the other – PM Modi
While the BJP government is shutting down unregistered madrasas, on the other hand, Waqf Board Chairman Shadab Shams is seen reciting The Bhagwad Gita in Piran Kaliyar, keeping in mind the dream of Prime Minister Narendra Modi of the country, digital madrasas and the plan to Give one hand Quran and laptop to Muslim children in the other. The exercise of closing down madrasas should lead to their registration and digitisation so that illiterate and backward Muslims can be brought into the mainstream.