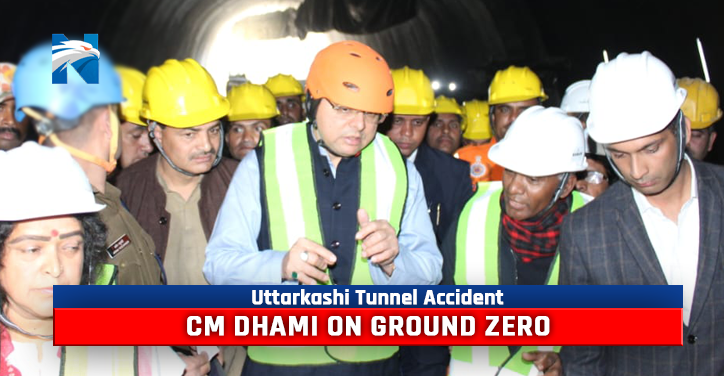 Chief Minister Pushkar Singh Dhami, who reached Uttarkashi today, said that the first priority of the government is to bring out the people trapped in the Silkyara tunnel safely. He is constantly taking updates from the authorities about this accident.
The Chief Minister took stock of the situation in Silkyara. He directed the officials to keep a constant vigil to ensure that there is no laxity in rescue and relief operations. He reached the tunnel and took full information about the accident from the officials.
Talking to the media, the Chief Minister said that the work of removing the debris in the tunnel is going on at a fast pace. The rescue went on all night. Teams of NDRF, SDRF, Railways and experts are on the spot. People trapped in the tunnel are completely fine and they are also being talked to.
The CM assured the families of the affected that the state and central governments are serious about evacuating those trapped in the tunnel. Prime Minister Narendra Modi, Home Minister Amit Shah and Railway Minister have also spoken to him in this regard. The Prime Minister has assured all possible assistance to the state government in rescue and relief operations.
The chief minister expressed hope that the rescue operation in the tunnel would be completed soon. All the 40 people trapped there will be safely evacuated soon.