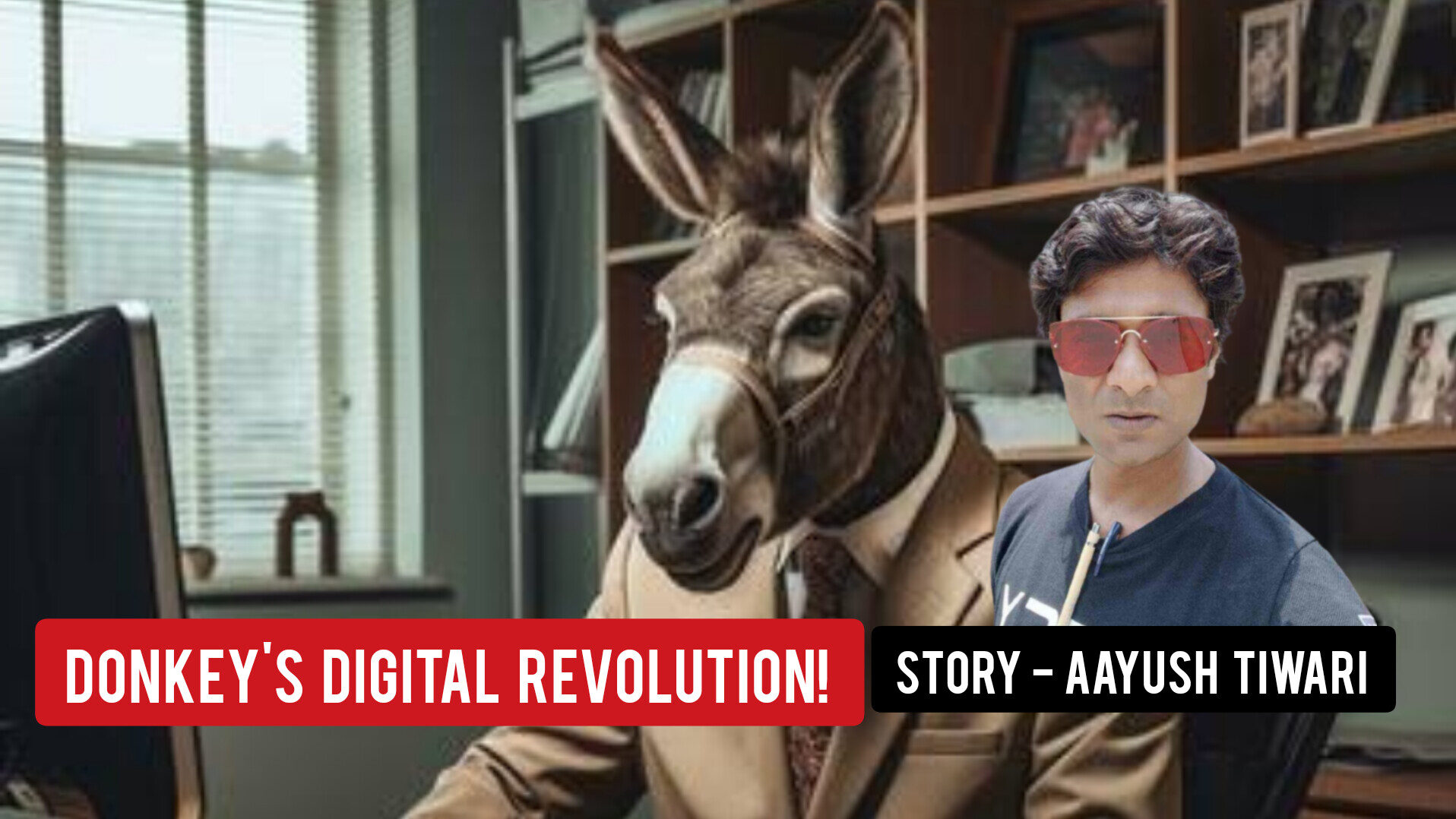 So often, i am asked why Indian startups could not reach at the zenith. Yes, I agree our CEO's are rocking so many international conglomerates yet the question remains intact. The question that how much of our raw talent, the untapped potential the brilliant ideas , actually reach at the global pinnacle? How many Amazons, Googles, Twitters, Ubers, Coca Colas have we given birth to?
No , no lecture from my end. In the end you will find it hilarious as we introduce you to the 'modus operandi ' of our digital donkey that kicks the startups and the dreamers into the black hole of hopelessness. No old man's lecture but a little groundwork needs to be done to set the contrast.
The youth still fails to understand the innovative disruption brought by the digital revolution and it's dynamics. For example if we want to pitch the idea of our startup to the orbit of the angel brokers we need to understand the power of key words. The hashtags and how the invoke the demand on google that can recognise it's value.
The positioning, research on the content of the most authentic websites. The financial angle required to set an idea on the autopilot mode demands a lot of homework and deep thinking. Inspirational success stories , understanding the intensity and direction of the data flow is the must.
Like when Jeff Bezos started selling books on Amazon, the internet was growing at the rate of 150 percent . He had a vision that set the idea on the boat and the digital tide did the rest.
Dolly, counting the reactions on her Instagram profile, and her Dido counting the fb likes on Dolly's DP, simply fail to understand the algorithm of search engines.
Digital marketing, brand value that is a vitality to succeed today needs patience and perseverance. It is not an overnight process and a mind obsessed with the addiction created by fb reals and insta reactions struggle to think like global entrepreneurs.
Shallow content attracts the mob immediately and the real creativity by the time it reaches its segment, the impatience of the youth takes the driving seat.
The algorithm behind Google, search engines the integrated digital platforms, the AI demand a very deep research. No shortcuts. Absence of this research is the cause of ideas sinking in the river before even reaching the mid stream.
These are some crucial points that must be taken into consideration before trying to find shortcuts with some cheap shallow content underpinning the desire almost like lust to become social media influencer.
Our Digital- Donkey is also a very patient animal, it brays after a lot of meditation . The Bray is simple, you load it's back with your burden, it won't be angry. Dare you touch his back hooves and it shall kick your brainchild into the sky.