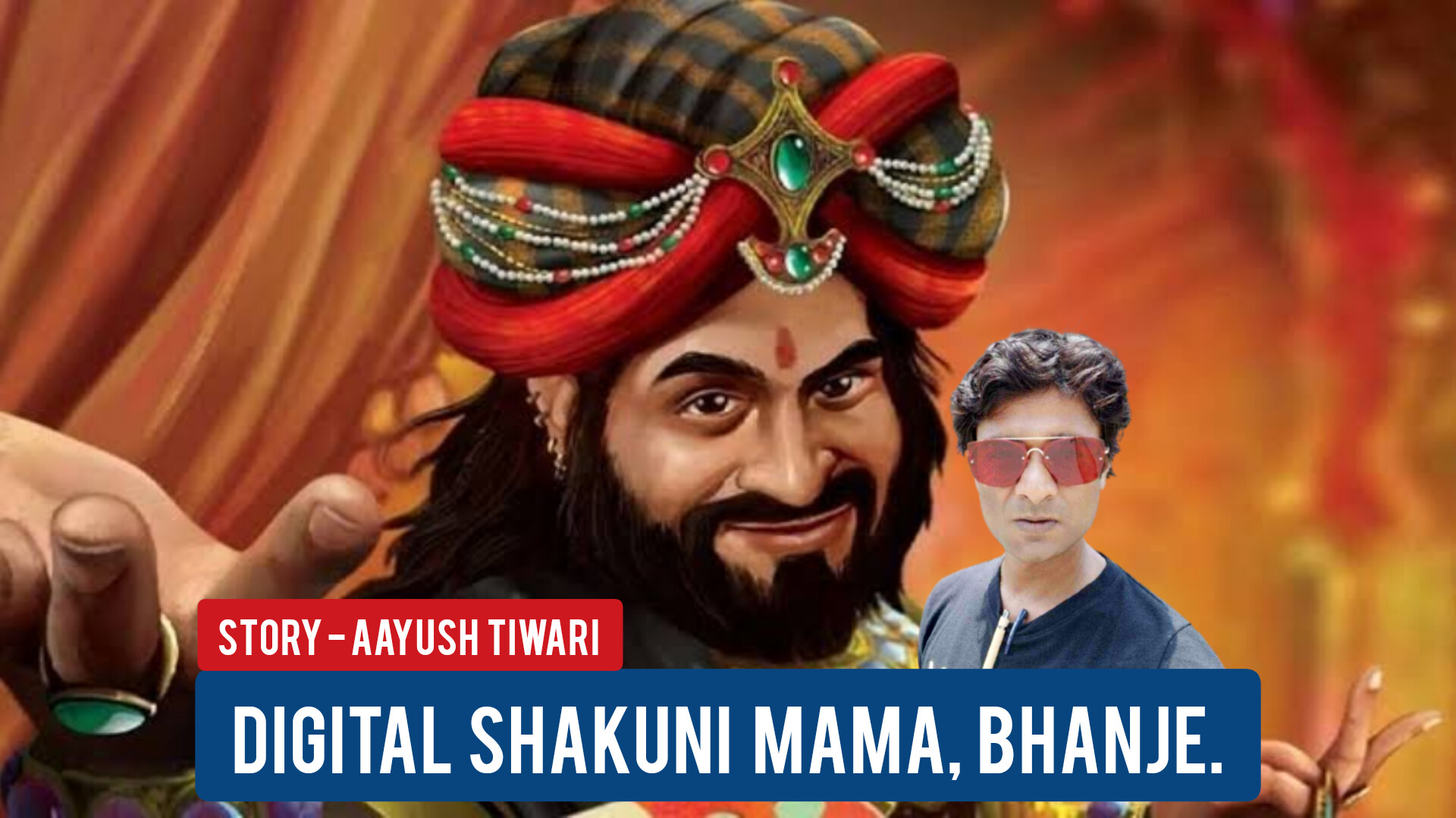 This is to warn the novices about the digital Shakuni mama. He will first let you win and win. Just like dharmraj yudhishthir won the initial few rounds eventually coming to the point when his wife 'Draupadi' was publicly molested.
Digital mama shree knows the science behind the role of the dice . A few months back the advertisements related to share market apps flooded our phones. This app that app, webinars and seminars. Many left jobs and jumped into intra day investments. Exodus was observed from daily monotonous 9 hours job as the web series based on Harshat Mehta with that mesmerizing theme song rocked the eardrums.
You will be turned into a pauper as the dice is in the hands of AI. That very very big bubble of information with dynamic intelligence as machine learning is a simultaneous process . You as an individual or as a team can analyse a 50 market graphs . If you are very good 150 graphs , if you are very very good 750 graphs. The digital Shakuni mama however analyses a million trends in a micro second and also reads your mind. Then He rolls the dice. You will scream 'Eureka, Eureka' as you manage profits at initial phases ending up selling your house as it knows how to make you an addict and then rob.
" Arjun bhi ab tumhara das hua bhanje. Get that Draupadi by her hair to the court and disrobe her" , said mama shree . So be aware before you invest.