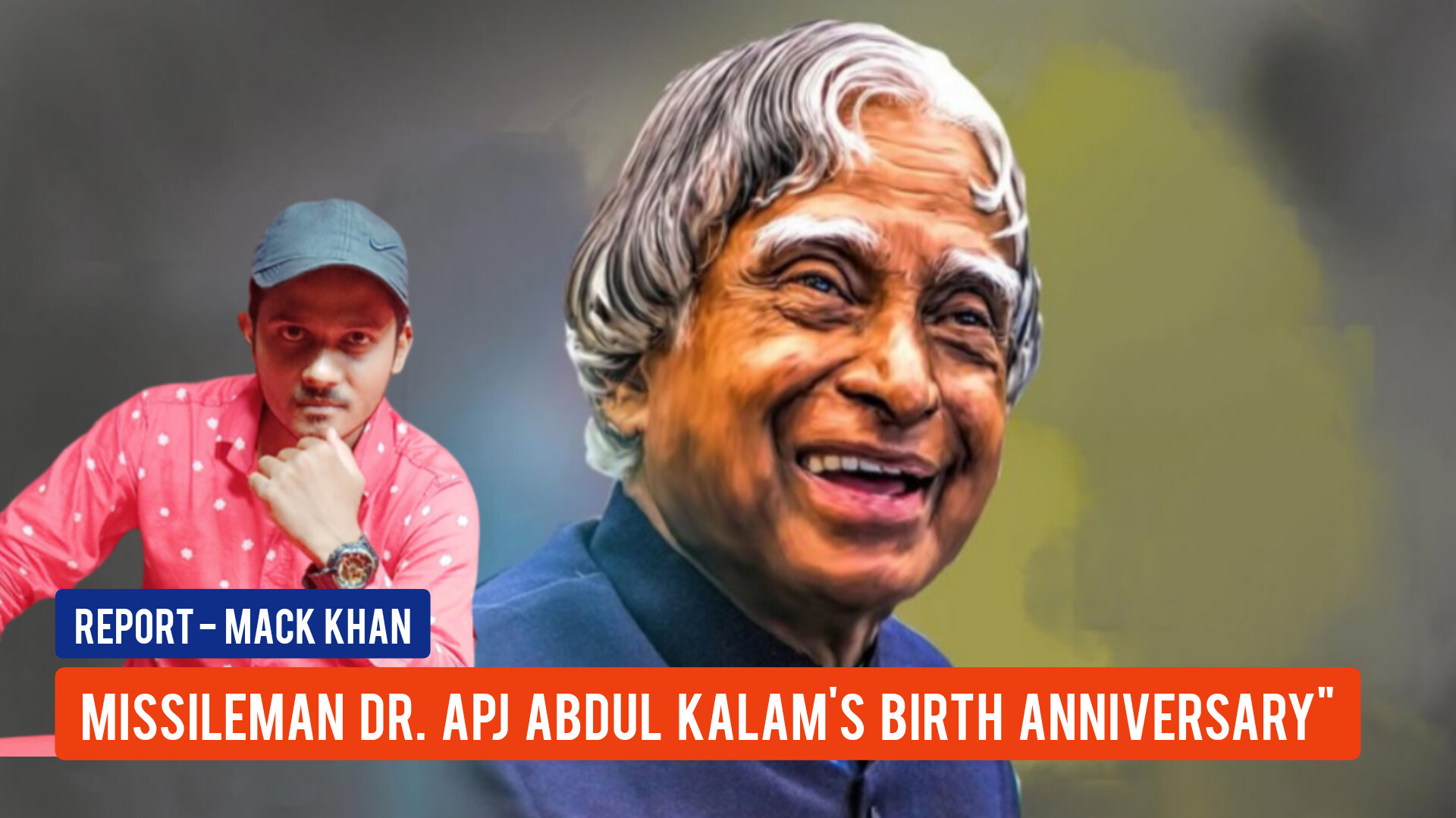 Dreams are not those that make you fall asleep while you sleep at night, but dreams are those that do not let you sleep at night. Such a strong 'missile man' Avul Pakir Jainulabdeen Abdul Kalam (APJ Abdul Kalam) is called the father of the Indian missile program. When Kalam was sworn in as the 11th President of the country, the head of every scientist of the country was held high. He became popular as the 'Missileman' and 'People's President'.
Let's take a look at his life journey…
Kalam's childhood: Courage is more important than airplanes and other means to touch the heights of the sky. Courage gives your thinking the flight whose peak is at the peak of success. You may have read thousands of stories of reaching the pinnacle of success, but one such living story is that of former President APJ Abdul Kalam.
The former President of India, also known as 'Missile Man' by the world, was born on 15 October 1931 in Rameswaram (Tamil Nadu). APJ Abdul Kalam's full name was Dr. Abul Pakir Jainulabdeen Abdul Kalam.
Kalam was very fond of his family, but his family was always struggling with small and big difficulties. He realized his responsibilities in childhood. At that time there was no electricity in his house and he used to study by lighting a kerosene oil lamp.
Abdul Kalam used to go to the railway station and bus stand of Rameswaram in the morning to collect newspapers after studying in madrasa. After taking the newspaper, Abdul Kalam used to distribute it first on the streets of Rameswaram city. This was his first step towards becoming self-sufficient in childhood.
When Kalam was only 19 years old, he also felt the horrors of World War II. The fire of war had reached the gates of Rameswaram. In these circumstances, there was a shortage of all essential commodities including food. When Kalam got into aerospace technology, it was definitely the inspiration of his 5th grade teacher Subrahmanyam Iyer.
The teacher's words also gave him a destination and purpose for life. He enrolled at the Madras Institute of Technology for engineering education. There he studied aeronautical engineering.
Steps towards missile revolution: In 1962, he joined the 'Indian Space Research Organization'. Dr. Abdul Kalam has the credit of building India's first indigenous satellite (SLV-III) missile as project director. Abdul Kalam is considered the father of India's missile program.
He worked in the Indian Space Research Organization (ISRO) for 20 years and also in the Defense Research and Development Organization (DRDO) for about the same number of years. He was the Chairman of DRDO for 10 years. At the same time, he also played the role of scientific advisor to the Defense Minister. He made missiles like Agni and Prithvi with indigenous technology.
On July 18, 2002, Kalam was elected the 11th President of India. He was nominated by the BJP-backed NDA constituents, which was supported by all parties except the Left. On July 25, 2002, he was sworn in as the President of India in the Ashoka Hall of Parliament House. His term ended on July 25, 2007.
Former President Dr. APJ Abdul Kalam, the father of such an Indian missile program and popularly known as the People's President, died on July 27, 2015 after collapsing while delivering a lecture at IIM, Shillong.