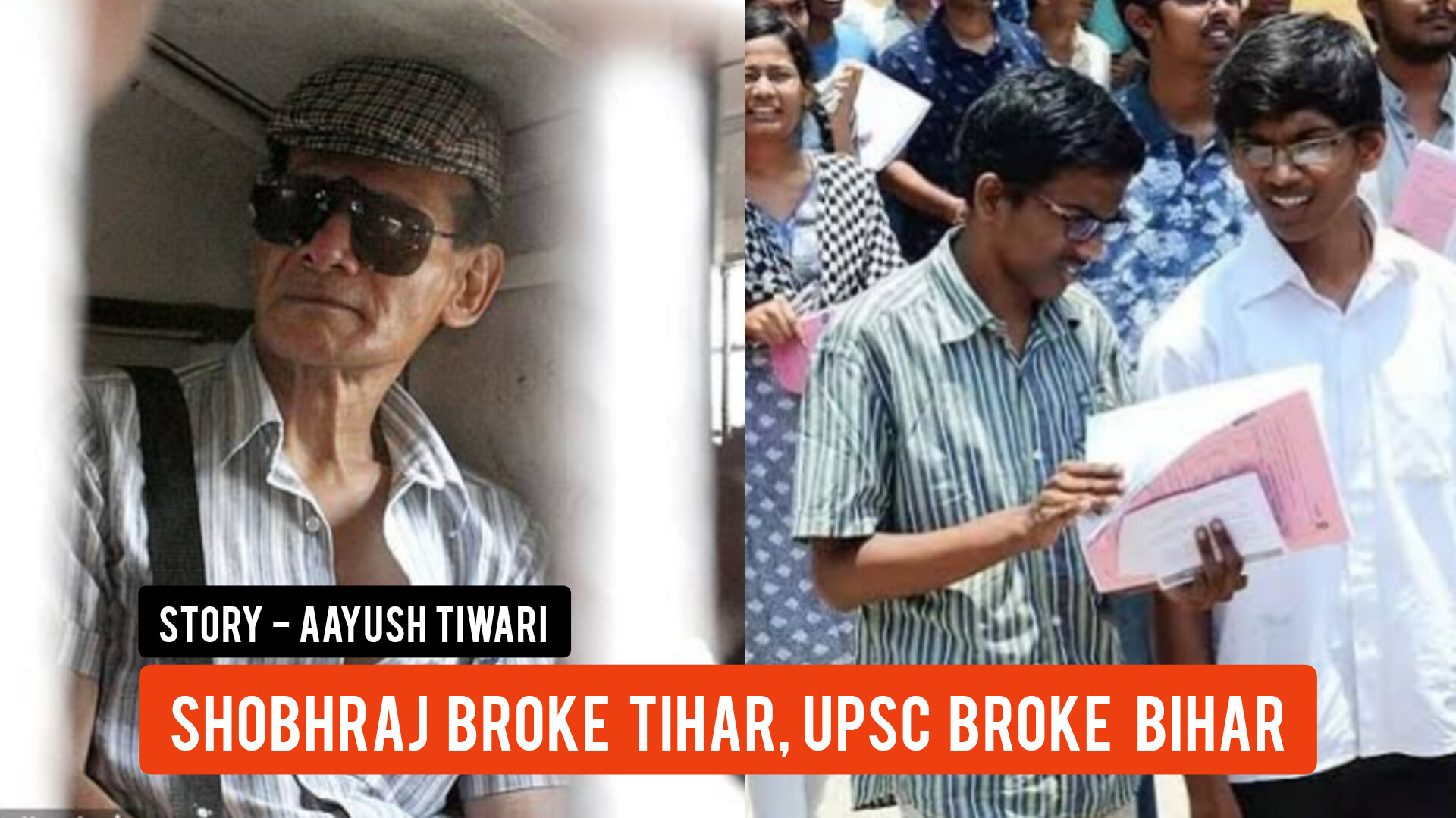 The motivational speaker roared " Yoo YOU CAN DO IT" and Nunnu said "Hamahu afsar banibe". Bravo! Yes I know it's your choice . I know article 19 and 21 of The Constitution. I once read 'Liberty, Equality, Fraternity', The French Revolution. BUT, but but, I also know this Generation-Z 'Maah' life, 'Maah' choice.
Still please check whether you are a fish learning to fly , else give the checkmate if not , all the best , go crack the exam!
99.99 out of hundred who don't manage to crack the competition are because they are just watching the 'immitation game' not reality. When the journalists say "Bhaiya ji, smile" and the topper's photo gets featured on the front page, our Ram Lals copy their face and pastes it on that page. A fairy tale is cooked up in the mind with mumma running with that laddu and pappu is posing for the front page picture. Afterall he is the topper, man!
Read the report of NIMHANS. How many of depression patients it reports were UPSC aspirants. Lost youth, shattered self esteem, overage, unemployment are causing how many suicides. Those who don't commit suicide it hurts to look at the quality of their life and sorrow.
Buddy,you are entering the Tihar Jailas you are obsessed that Mrs Chopra's Sweety has cracked Judiciary. You want to enter Tihar and crack it like Charles Sobhraj. Do you even wonder before jumping in the bog that there are thousands of inmates in the jail and one out of them in history was your hero. But "Apun to don hai ,bro".
They sell their lands, their jewellery everything and shower notes for the coaching. Coaching industry is flying because of this psychological hush. We respect that 0.01 percent who succeed but we lament for those remaining, struggling with depression and insomnia.
This psychological craze is specially haunting the North. UP and Bihar most gravely. Those servants around your bangla ghora and gari prompt unconsciously.
The motivation industry teaches 'Yo, you can also do it' and the coaching industry teaches about the committee formed in 1872 that got dissolved in 1972. Mr Patric was its chairman in 1873 and Mr Chopra was its chairman in 1973. Soniya who was a born poet is learning this mechanically like a parrot. That's why she has become so lifeless and those big eye glasses.
Last but not the least. Shyam Lal's girlfriend is very optimistic. She fantasise her lover riding on Chetak coming to marry her with leaps and bounds.
'Ran beech chaukdi bhar bhar kar, Chetak ban gaya nirala tha,
Rana Pratap ke ghore ko par gaya hawa se pala tha'.
Afterall she has to scream, "Daddy, see my Shomu is the boss of the city". On the other hand t Shomu is overaged now and so is his darling .
Save the youth from this immitation game. Let their energy flow in the direction of their flair. Else I will again get pestered witnessing my country 's rank in World happiness index