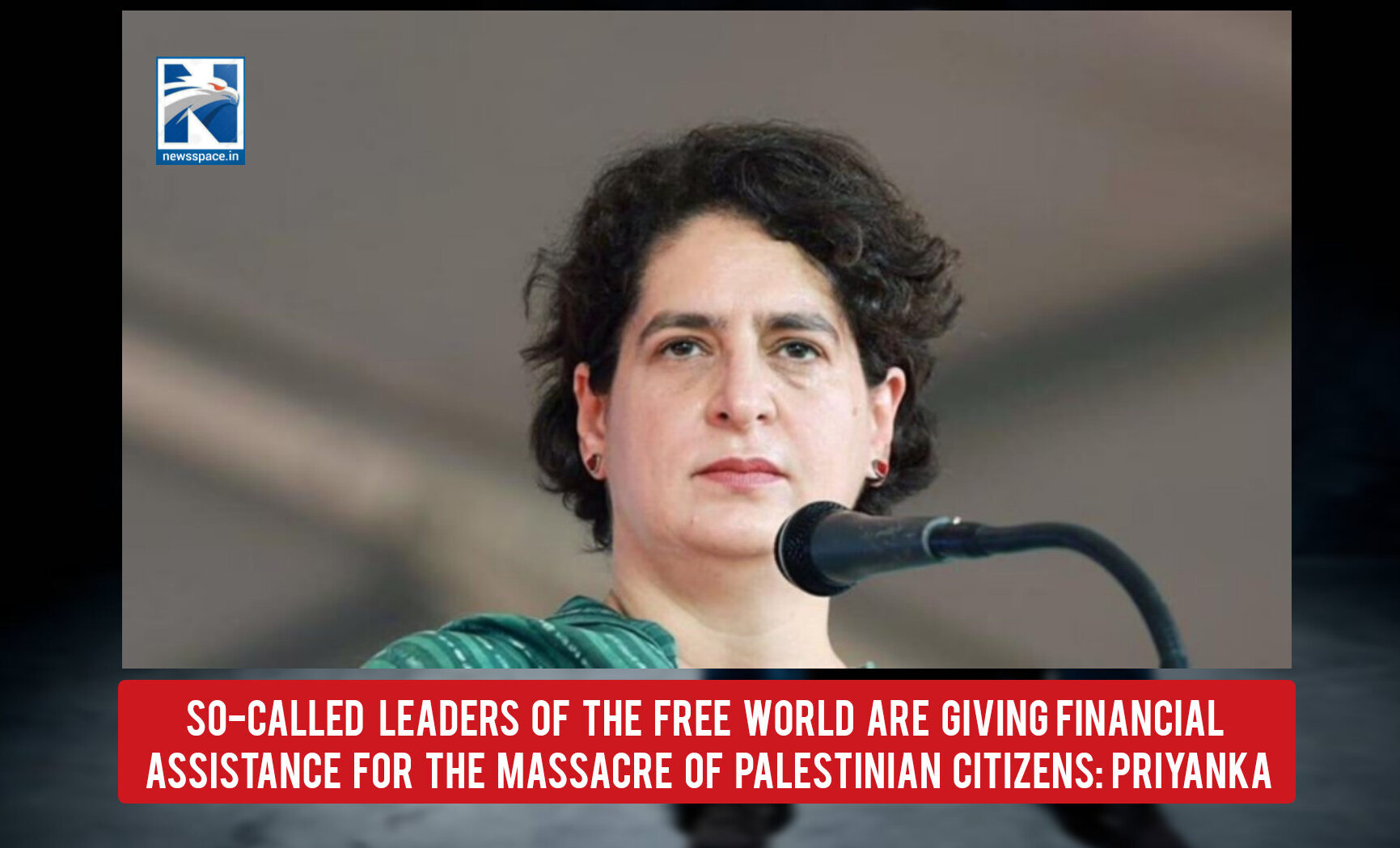 Congress general secretary Priyanka Gandhi Vadra has expressed regret over the large number of killings of children, women and civilians in Gaza.
"It is horrific and shameful that nearly 10,000 civilians, including nearly 5,000 children, have been massacred in Gaza. Entire families have been wiped out.
"Hospitals, ambulances are being bombed, refugee camps are being targeted, and yet the so-called leaders of the free world are supporting and funding this genocide of Palestinian civilians.
Priyanka Gandhi said that the ceasefire is the first step that the international community should implement immediately, otherwise it will have no moral authority left.