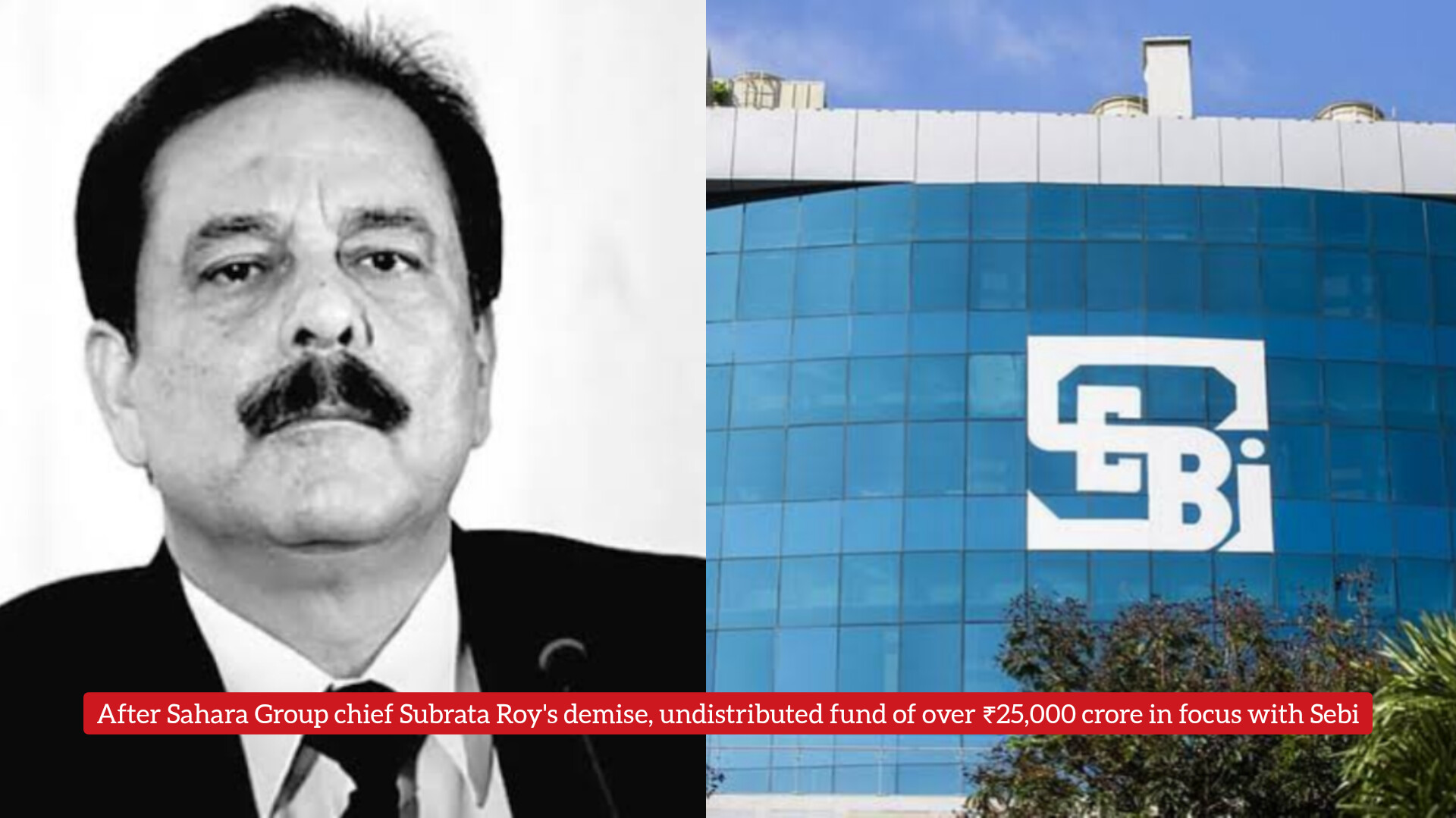 Following the passing of Sahara Group's chief, Subrata Roy, attention has turned to the undistributed funds exceeding ₹25,000 crore held by the capital markets regulator, Sebi.
Roy, who succumbed to a prolonged illness in Mumbai at the age of 75, had been entangled in numerous regulatory and legal disputes related to allegations of Ponzi schemes within his group firms—a claim consistently denied by his group.
In 2011, Sebi mandated two Sahara Group firms, Sahara India Real Estate Corporation Ltd (SIREL) and Sahara Housing Investment Corporation Ltd (SHICL), to reimburse funds raised from nearly 3 crore investors through Optionally Fully Convertible Bonds (OFCDs).
After a protracted legal process, the Supreme Court, on August 31, 2012, upheld Sebi's directive for the firms to refund the collected money with 15 per cent interest, resulting in Sahara being obligated to deposit around ₹24,000 crore with Sebi.
Despite Sahara's assertion of refunding over 95 per cent of investors directly, Sebi's latest annual report reveals that ₹138.07 crore was refunded over 11 years to investors of the two Sahara Group firms.
Simultaneously, the government initiated the refund process of ₹5,000 crore to depositors stuck in four cooperative societies of Sahara Group in August. Cooperation Minister Amit Shah had earlier launched the 'CRCS-Sahara Refund Portal' in July, registering around 18 lakh depositors.
The government, in March, pledged to return the money to 10 crore investors within 9 months, following a Supreme Court order transferring ₹5,000 crore from the Sahara-Sebi refund account to the Central Registrar of Cooperative Societies (CRCS).